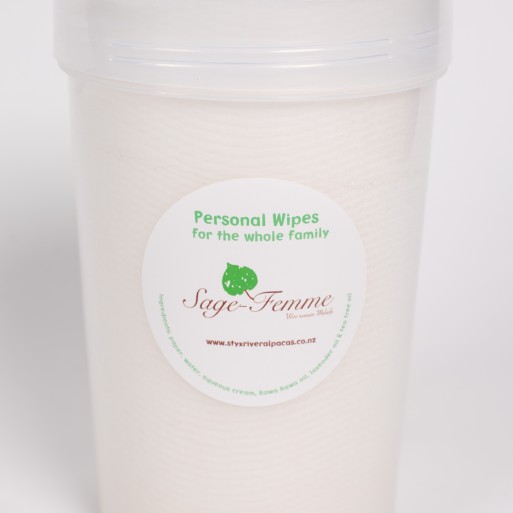 Sage-Femme Personal Wipes
In Stock: Dispatch 1 - 3 Business Days
Sage-Femme Personal Wipes for home use by the whole family. These are made from paper towels, water, aqueous cream, lavender oil (anti-fungal), tea tree oil (anti-bacterial), and kawakawa oil (healing properties), Geogard 221 (natural preservative). We have found that regular use of Sage Femme wipes helps prevent nappy rash. They have also been recommended by people suffering from haemorrhoids or piles and those suffering from anal fissures and cracks.
We have a philosophy of environmental responsibility. We encourage our consumers to recycle, refill and re-purpose the containers. Our refillable option is only available in Christchurch and Wellington currently.
Whilst these wipes are made from biodegradable paper we do not recommend flushing them down the toilet.