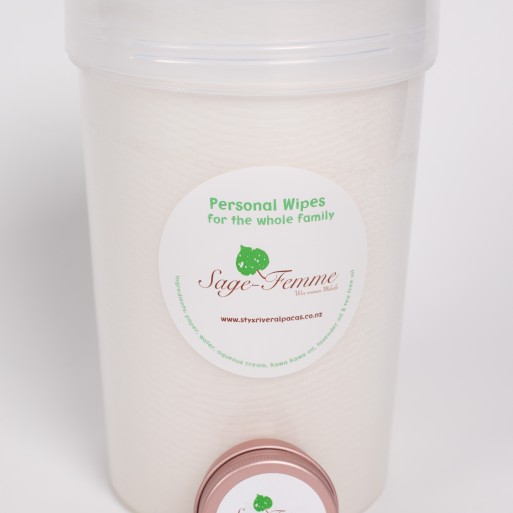 Sage-Femme Personal Wipes & Kawakawa Balm Combo
In Stock: Dispatch 1 - 3 Business Days
When used in combination Sage-Femme Personal Wipes and Sage-Femme Kawakawa Balm will afford your baby maximum protection from nappy rash.
Buy the Sage-Femme Personal Wipes & Kawakawa Balm Combo and save 10%!
Sage-Femme Personal Wipes are made from paper towels, water, aqueous cream, lavender oil (anti-fungal), tea tree oil (anti-bacterial), and kawakawa oil (healing properties). We have found that regular use of Sage Femme wipes helps prevent nappy rash. They have also been recommended by people suffering from haemorrhoids or piles and those suffering from anal fissures and cracks.
Sage-Femme Kawakawa Balm made from, shea butter, beeswax, olive oil, kawakawa oil, calendula oil, manuka oil and lavender oil. Our balm can be used at each nappy change as it will inhibit bacterial and fungal growth and provide a barrier from pee and poo on baby's tender skin.
Our wipes are made fresh for our customers.