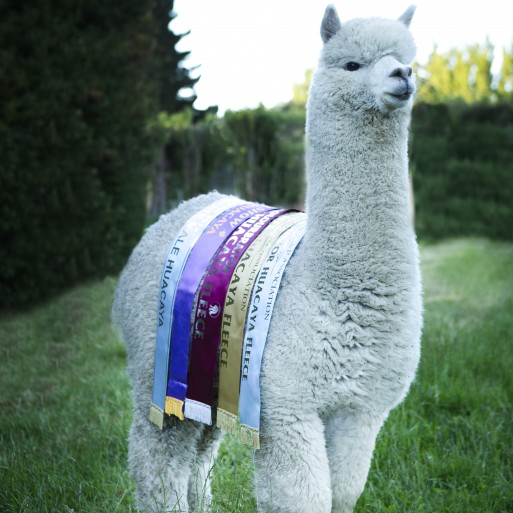 Stud Services - Styx River Caspian IAR 1019253
In Stock: Dispatch 1 - 3 Business Days
Stud Male Styx River Caspian is a newly certified stud male who began working last season. His first drop of cria should arrive in February/March 2022.
Styx River Caspian has impressive genetics. His sire is Stoney Meadows Genesis and his Grand-sire is the legendary Alpaca Partners White Cloud - famed for his fine fleece of 22 micron in his 17th year.
Caspian has very low numbers of primary fibres which has been commented on many times in the show ring and is evidenced in his 2019 fleece stats
His latest fleece stats 2019: Micron 18.8, SD 3.5 Comfort Factor 99%, Medulation 8.5%
The stud service fees quoted are for on farm matings only. Off farm matings or drive-by matings by negotiation. The fee is for a guaranteed live birth up to one week of age, in other words we will offer you a repeat mating free of charge.
Please call Kees for more details on 027 4815 785.