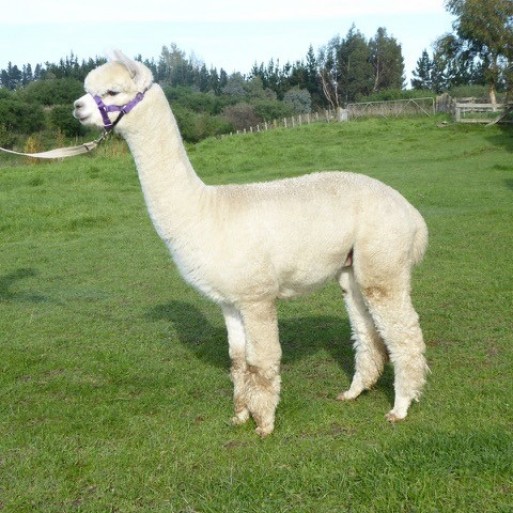 Stud Services - Gilt Edge Enforcer IAR 1012839
In Stock: Dispatch 1 - 3 Business Days
Enforcer is a stud male with an impressive show record. He has won many broad ribbons going on to win three "Supreme" titles. His sire is Tor de Force and animal who has been sold into Europe. His Grand-sire is Camelot Tor who was an Australian National Champion.
Enforcer is an alpaca who produces cria with fine micron fleeces with medium amplitude crimp style. Another plus with Enforcer is that his cria seem to develop his gentle nature.
Enforcer's 5th fleece stats for 2019 were Mic 20.2 CV 24.3 CF 97 SD 4.9
The stud service fees quoted are for on farm matings only. Off farm matings or drive-by matings by negotiation. The fee is for a guaranteed live birth up to one week of age, in other words we will offer you a repeat mating free of charge.