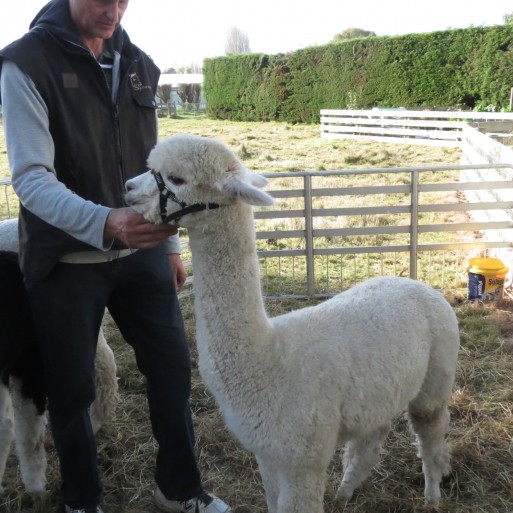 For Sale - Potential Herd Sire Styx River Farm Romeo IAR 1014087
In Stock: Dispatch 1 - 3 Business Days
For breeders wishing to consider breeding with their own females Styx River Romeo is a 4 year old male with quiet temperament, excellent fleece qualities and top genetics. Romeo has Forest Glen Seth of world champion fleece fame as his grand sire. Through his maternal line his grand sire is White Cloud - famed for his fine fleece of 22 micron in his 17th year. It would appear that Romeo is carrying this fineness as his micron is 19.4 micron in his 3rd fleece
He has performed well in the show ring. He has not been certified yet but this will be arranged if required. The price for Romeo is $1500+GST with an extra $300 for DNA certification.
Romeo's 2019 fleece statistics: 19.4 Micron, 98% Comfort Factor, Standard deviation 3.7, 5% Medullation.

Delivery of Romeo is free up to 30 km and further distance for delivery will be costed by negotiation.
We are very happy for you to make an appointment to view the alpacas. Call or text message on 0274815785/0272286747.
For more information please contact the seller.