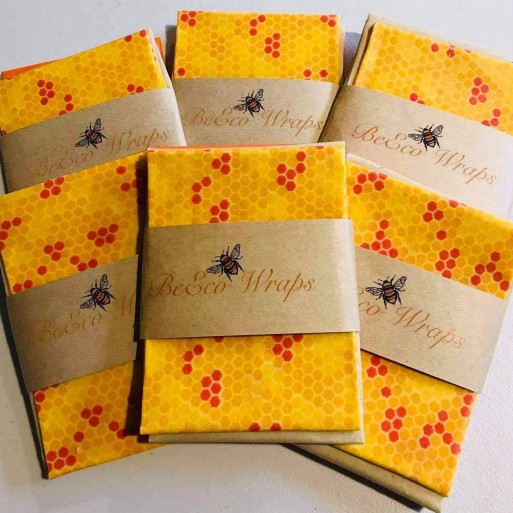 BeEco Wraps
In Stock: Dispatch 1 - 3 Business Days
BeEco Wraps TM are our newest product. They are food wraps intended to replace cling film in the lunch box. This range is designed for single sandwich and small food item wrapping. Made in Canterbury from pure NZ beeswax and imported cotton fabric. BeEco Wraps will keep your sandwich moist and fresh.
Rinse in warm water and dry. If cared for in this way they should last up to 12 months.
Size 30cm x 30cm
They come in packs of 3. One plain colour, one calico, one printed with "bee" theme. Design may not match that pictured.