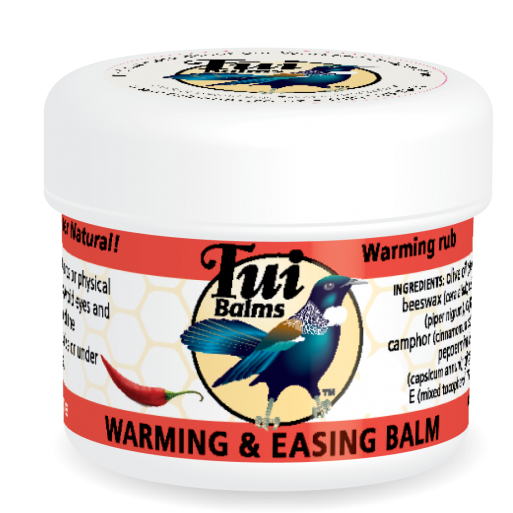 Warming & Easing Balm 100g
In Stock: Dispatch 1 - 3 Business Days
An effective natural alternative for the relief of chronic pain, especially before and after sporting or other physical activities. Designed for warming and to increase circulation. The active herbal ingredients are traditionally renowned for the relief of muscular stiffness and joint pain. May also help in the management of arthritis, rheumatism and poor circulation.
Intended for spot work (commonly used in this way by professional practitioners for deep tissue work). Use with care, especially around the eyes. The powerful active ingredients can occasionally cause allergic reactions. Also take care if having a hot shower after application as this may increase the warming effect of this Balm beyond what is comfortable.
Use with caution around eyes, avoid broken skin. Keep pot out of the reach of children. Wash residue off hands prior to eating.