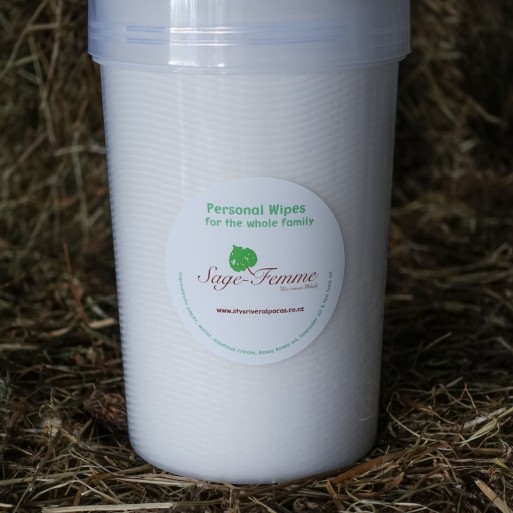 Sage-Femme Personal Wipes Refill
In Stock: Dispatch 1 - 3 Business Days
The refill option is available to customers who have already bought wipes in the Sage Femme container.
Please bring your container back to the shop and your refill wipes will be made fresh for you while you wait.
Please note the refill option does not include a new container as shown in the photo.
Sage-Femme personal wipes for home use by the whole family These are made from paper towels, water, aqueous cream, lavender oil (anti-fungal), tea tree oil (anti-bacterial), and kawakawa tea (healing properties). We have found that regular use of Sage Femme wipes helps prevent nappy rash. They have also been recommended by people suffering from haemorrhoids or piles and those suffering from anal fissures and cracks.