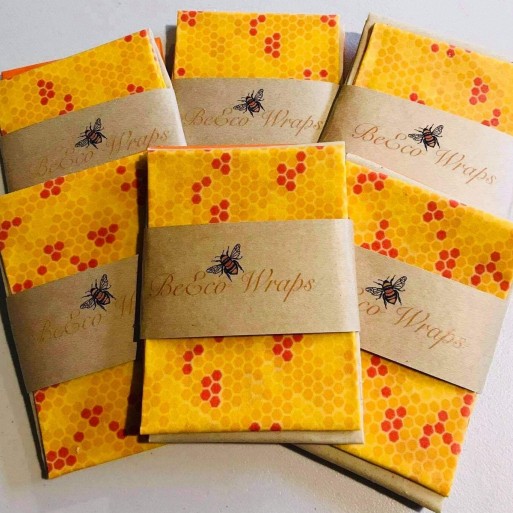 BeEco Sandwich Wraps
In Stock: Dispatch 1 - 3 Business Days
Our BeEco sandwich wraps are the first in our BeEco food wraps range.
We have some ideas for other products but for starters we feel sure that you will be happy with BeEco Sandwich Wraps.
Hand-made from cotton and beeswax, BeEco Sandwich Wraps are a fabulous alternative to plastic food wrap. They are 30cm x 30cm sandwich size.
Wash your BeEco Wrap after use in warm soapy water and dry. Cared for this way your BeEco wraps should last 12 months.
BeEco Wraps are compostable at the end of their intended life, kind to the planet and your wallet.
BeEco Wraps colour-ways may be different from that pictured but all packs will have 3 wraps - one "bee themed", one calico and one coloured.