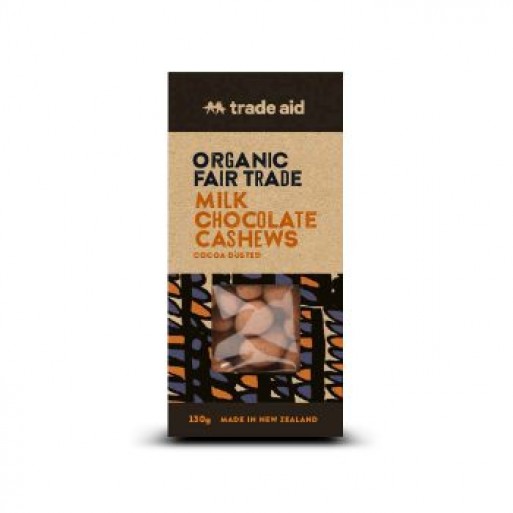 Organic 40% Milk Chocolate Cashews 130g
In Stock: Dispatch 1 - 3 Business Days
These delicious cashew nuts are grown by the members of the Fair Trade Alliance Kerala in the south of India and coated in delicious organic milk chocolate.
Doing good tastes great. Caring about our organic chocolate begins with our small growers, their families and their communities, and continues with our dedicated chocolate makers in Christchurch, New Zealand.
We craft our luxurious chocolate with integrity and passion and believe caring about the origins of our ingredients and the people who grow them makes our chocolate taste extra good.