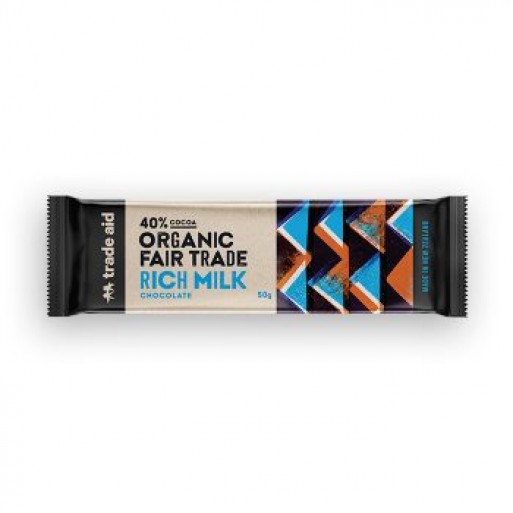 Organic 40% Milk Chocolate 50g
In Stock: Dispatch 1 - 3 Business Days
Doing good tastes great.
Caring about our organic chocolate begins with our small growers, their families and their communities, and continues with our dedicated chocolate makers in Christchurch, New Zealand.
We craft our luxurious chocolate with integrity and passion and believe caring about the origins of our ingredients and the people who grow them makes our chocolate taste extra good.
Compostable Packaging Good news. This wrapper is compostable in your home compost or worm farm. Learn more at www.econicpack.com
Gluten
free
Certified
Organic