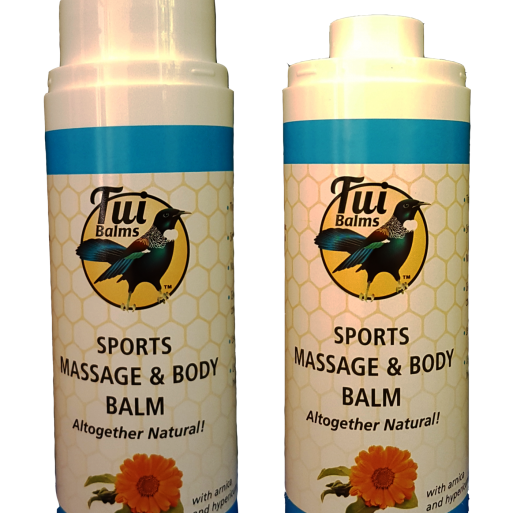 Massage Balm Pump Sports 250mls
In Stock: Dispatch 1 - 3 Business Days
Gives all the benefits of the Tui Sports Massage & Body Balm in a convenient pump dispenser. Has superior grip and control compared to oils. Altogether natural - as always. Comes in a 250ml bottle including the pump mechanism or a 250ml refill bottle with a cap.
No need for spatula or separate dishes. Useful at sporting events, fits in a large bottle holster. Great for multi practitioner use. A supreme medium for massage and also wonderful as a skin conditioner after showering. It also contains a high level of Vitamin E to help repair damaged skin & tissue. The Almond & Olive oil are natural moisturisers & both are rich in anti-oxidants.
Ingredients: Olive oil, NZ beeswax, organic, Almond oil, Vitamin E, Arnica oil, Hypericum / St Johns Wort, Calendula, Manuka essential oil, Lemon essential oil.