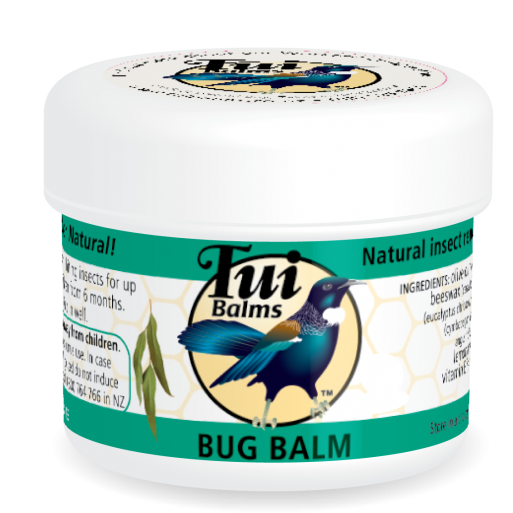 Bug Balm 500g
In Stock: Dispatch 1 - 3 Business Days
A repellent of sandflies, mosquitos and other insects. It is all-natural, mild and soothing, making it particularly suitable for use with children. The vitamin E assists the healing of areas already bitten. - Increased efficacy through NEW RECIPE with higher Lemon Eucalyptus content!
Apply liberally to all exposed areas of skin. Rub in well. Reapply every 2 hours. Also acts as an everyday skin conditioner, especially after exposure to the elements.
Olive oil, certified organic NZ Beeswax, oil of Lemon Eucalyptus, essential oils of Citronella, Lavender and Neem, vitamin E.
Use with caution around eyes, avoid broken skin. Keep pot out of the reach of children. Wash residue off hands prior to eating.