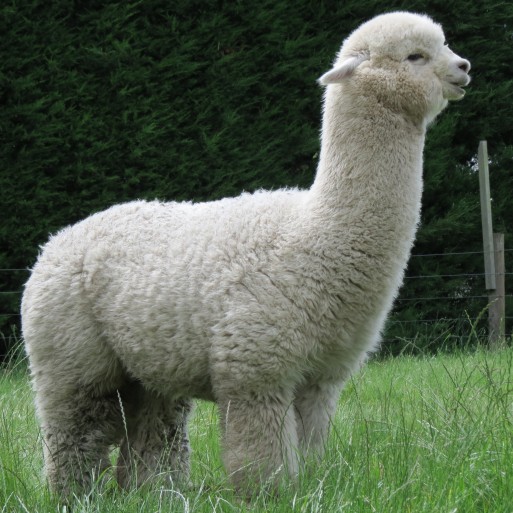 Stud Services - Waratah Flats Galaxy IAR 1008303
In Stock: Dispatch 1 - 3 Business Days
Galaxy is a stud male with an impressive show record. He was awarded Supreme Champion Huacaya Trophy at South Canterbury A&P Show in 2013. His sire is Forest Glen Seth of World Champion Fleece Fame.
Galaxy's progeny are maintaining fineness into their 3rd fleeces in the range with micron in the low 20's, a low SD and high comfort factor.
Galaxy's 7th fleece stats for 2018 were Mic 22.3 CV 24.3 CF 97 SD 3.7. Galaxy's fleece stats remain consistent year on year.
The stud service fees quoted are for on farm matings only. Off farm matings or drive-by matings by negotiation. The fee is for a guaranteed live birth up to one week of age, in other words we will offer you a repeat mating free of charge.